Campbell Rinker is delighted to introduce its 2020 ChMS Market Study Report. This 78-page report, based on a survey of church administrators and pastors, is the latest in our series to examine the evolution in church management software solutions. There are scores of church management software solutions available to American churches, and these solutions are becoming more dynamic and flexible all the time, adapting to the ongoing and growing needs of church communities.
This study was initiated and conducted independently by Campbell Rinker, gathering results which reflect the opinions of customers and potential customers. As an independent researcher, Campbell Rinker is not biased toward or against any individual companies or products which might be rated in the report.
This report is currently available for purchase from Campbell Rinker. It features 35 extensive tables of findings, graphs, scores of verbatim comments from ChMS users, and text to explain the response to each of dozens of questions. Please contact us for purchase details.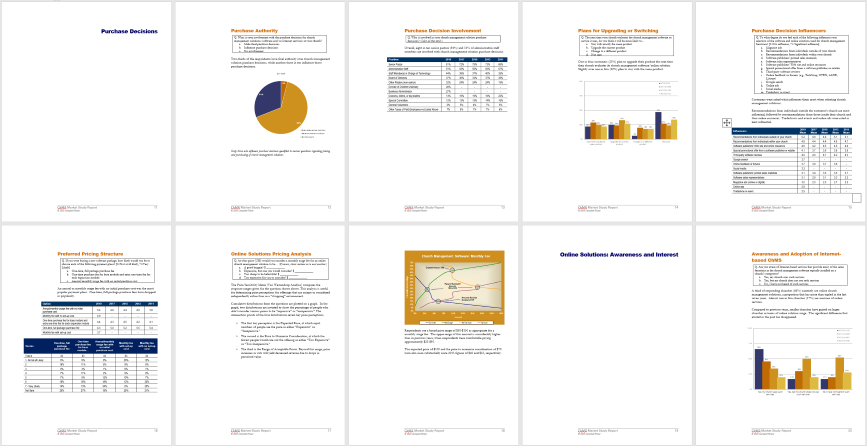 The survey questionnaire was developed by Campbell Rinker and reviewed by a panel of industry professionals. These professionals contributed valuable suggestions toward more credible and useful results. Campbell Rinker is grateful to these colleagues and the organizations that permitted them to offer their time and talent.
This survey was conducted online from November 2019 through February 2020.  A total of 130 individuals qualified to answer questions related to church management solutions and provided valid responses. A sample size of 130 yields an accuracy of ±8.6% at the 95% confidence level.
Campbell Rinker establishes strict rules for responses to be considered valid, ensuring high legitimacy and quality of the data. To correct any variations that new lists might have introduced into the response and prevent bias, researchers took the added step of weighting the response by church size according to the latest metrics available from list compilers, and normalizing response by list.
The contents of this report are listed below, or you may download a PDF copy of the table of contents and methodology here.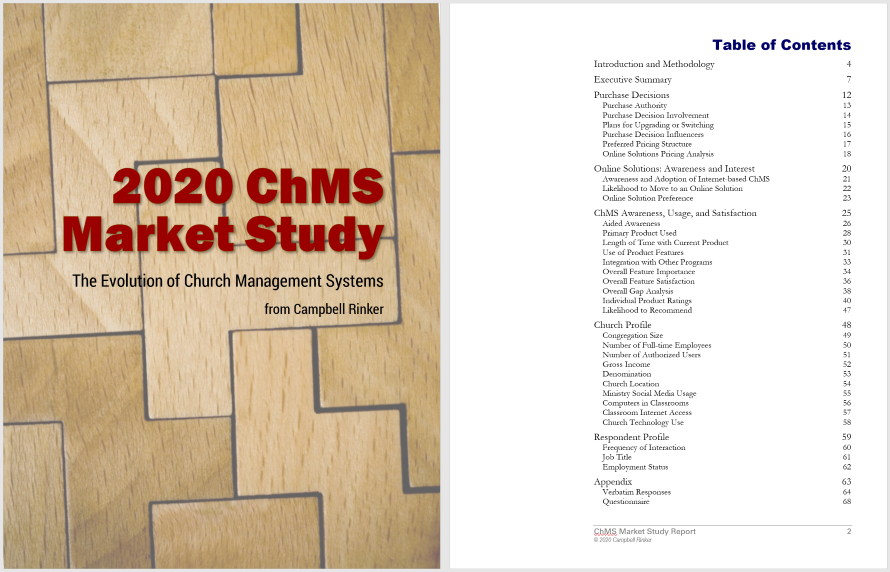 ---