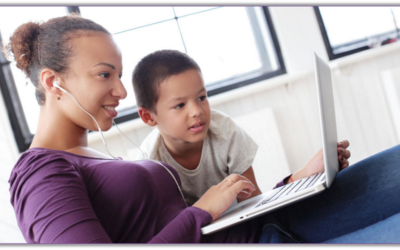 In the spring of 2020, a coronavirus known as COVID-19 kept children home from school in every state in the nation, and more than 80 percent of governors called for households to stay in their homes for weeks on end. These actions thrust American parents in some...
read more
Case Studies
Marketing research lets you measure the opinions, perceptions, attitudes, motivations and habits of the people your organization depends on to thrive.
There are several ways to get these kinds of answers, though we often use multiple techniques to achieve your research goals:
Click here to see how Campbell Rinker
has delivered for clients through surveys.
Live, online, or streaming video, our team digs deep to discover what people really feel and why.
These case studies show how we deliver insights beyond the numbers.
Here are some fun and unique ways we've delivered on our clients' research objectives.
Team Campbell Rinker, thanks for the great research process you led us through. It showed us some things we expected, and others that showed clear direction. As a result, our Board has unanimously adopted a new name to launch the first of the year. Your research results were extremely helpful in guiding us to this conclusion and added tremendous credibility to our recommendation.
Steve Johnson
Reach Beyond The California Society of CPAs has worked with other marketing research firms in the past, and I certainly preferred working with Campbell Rinker.
Clar Rosso
California Society of CPAs We hired Campbell Rinker to do the near-impossible: help us understand our very dynamic constituent base better. The discrete groups that make up our audience are so diverse it seemed impossible to get a cohesive handle on their needs and desires. Their team was creative and resourceful in helping us figure out how to attack the problem and come away with actionable, helpful data.
Pamela McCann
University Presbyterian Church I have worked with Dirk on a number of projects. He is always extremely professional, and has great insights that help his clients get the most out of their research. I highly recommend him.
Nico Peruzzi
Outsource Research Consulting I think Dirk Rinker could be the man to take on the whole firmament of lapsed and lapsing donors, and win. Dirk has an advantage over the rest of us, and it's based quite simply on knowledge.
Ken Burnett
Burnett Associates Group, Ltd.